We like you, like us back
Improve your overall health by using this all-natural ayurvedic skin care products for your skin care routine. Detoxify your body from the chemicals, parabens and clogging mineral oils that are found in popular, commercial cosmetic products. These chemicals from commercial skin care products pile up in your body and may cause cancer or other illnesses. Unlike in the USA, there are strict safety regulations for cosmetics and toiletries in the UK and EU. There is no firm evidence that suggests that certain cosmetics cause cancer, but mainly because many products and ingredients have not been tested thoroughly. So it is always in your best interest to use Mother Nature's cosmetics.
Ayurvedic skin care is part of Ayurveda. Ayurveda is one of the oldest holistic healing practices. It includes the body as a whole – based on the belief that the human health and wellbeing depend solely on the balance between the body, the mind, and the spirit. This holistic practice was established more than 3,000 years ago in India.The balance between the mind, the body, and the spirit is achieved through healthy drinks, diet and the use of various herbs. Therefore these herbs can be used to make homemade ayurvedic skin care products.
Here are some recipes to make your own Ayurvedic Skin Care products:
Ayurvedic Lip Balm
This natural mixture won't dry out and irritate the sensitive skin on the lips. This is a simple and natural solution for lip care. Try this simple ayurvedic skin care product.
You will need:
Coconut oil
Shea butter
Almond oil
Beeswax granules
Small containers to store the lip balm
For two lip balms, you will need 6 grams of coconut oil, 6 grams of shea butter, 12 grams of almond oil and 9 grams of beeswax.
Preparation: Put all the ingredients in a heatproof container over a low heat until everything melts nicely and you get a homogenous mixture.Pour the liquid into your containers and let it cool down. Use whenever your lips feel dry or like they can use some extra moisture and TLC.
Attention: According to Ayurveda you should always cook over an open fire. But because today that is almost unattainable, you should cook on a gas stove, if that's possible. Ayurveda does not recommend using electricity for cooking.
Gentle Ayurvedic Peeling
This natural peeling is so gentle that won't damage your skin, but you'll get a glowing and clean complexion.
You will need:
3 Tablespoons of Oatmeal flour (You can mix the oatmeal flour with some chickpeas flour)
3 Teaspoons of Rose petal powder (If you have organically grown roses you can make your own rose petal powder. Just dry up the petals and grind them until you get a powder.
Glass jar for storage
Preparation: Just mix up the dry ingredients and that is it – you are done. We promised this would be an easy recipe. When you want to use your ayurvedic peeling just add some water to the dry mixture. Massage all over your face. Leave it on for a few minutes and then rinse off. This ayurvedic skin care product is so gentle that you can use daily as a face wash.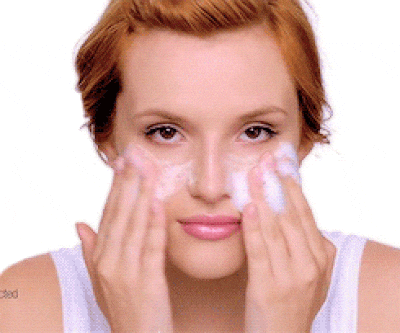 Note: If you want to turn this peeling into a thicker mask, mix the dry ingredients with some milk or yogurt instead of water. You can add a few drops of a dwarf everlast (Helichrysum arenarium) essential oil to your mask mixture.
Ayurvedic oil for the hair, body, and soul
Highlight your body and your inner spirit with this homemade natural oil.
The main ingredient for this multipurpose oil is amla or Indian gooseberry. This fruit comes from India and it is full of vitamin C. This tiny fruit has 20 Times More Vitamin C than orange juice. Amla oil is the most used and recognized oil in Ayurveda. It calms the hair root and the skin prevents and clears dandruff and fights hair loss. In traditional Ayurveda, oils are prepared by cooking the herbs in the oil. But, for this recipe, we will prepare an amla macerate.
You will need:
Amla powder (Amalaki) found in most healthy food stores.
Cold pressed sunflower seed oil (You can use different oils, but cold pressed sunflower seed oil is the best to start with. It is pretty much neutral and suits every skin type.)
Preparation: Fill the third of a medium glass bottle with the Amalaki and fill the rest with the cold pressed sunflower seed oil. Mix well. Leave it for about 4 to 6 weeks at room temperature. Shake the bottle daily. After that, strain the liquid through a gauze and your macerate is ready. Keep the oil in a dark-colored glass bottle to protect it from light.
Usage: Twice a month massage the oil on the scalp. Wrap your head in a towel and leave it on for at least 30 minutes. Wash your hair as regular, but try to use a natural shampoo.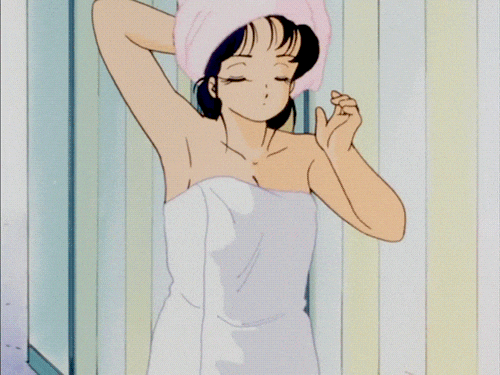 According to Ayurveda, this ayurvedic cosmetics will keep your body, mind, and soul in balance.
Did you enjoy the article? Like & share?