We like you, like us back
Vitamins and minerals are not omnipotent, but you should not underestimate their importance. Some researchers suggest that some of the most common illnesses of today can be prevented thanks to them. Vitamins and minerals strengthen the immune system, protect us from flu and cold and slow down the aging process.
We all want to be healthy and strong, but sometimes our diet alone is not enough to meet all of the body's nutritional goals. The lack of some nutritional components can be compensated by taking vitamins and supplements. But it is important to respect some basic guidelines. Take the vitamins and minerals in proper combinations and in the right time of the day.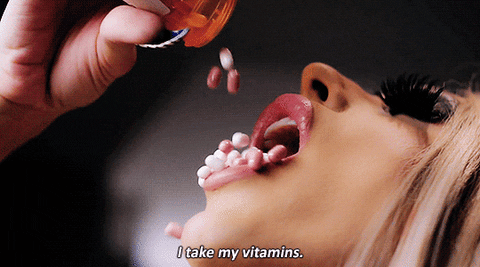 Some vitamins and minerals are better absorbed when taken on an empty stomach, but others are better absorbed with food. Taking vitamins and minerals in certain combinations can be effective, but some combinations slower their absorption as shown in this fact sheet for health professionals by National Institutes of Health (NIH).
How to recognize the symptoms of vitamin and mineral deficiency?
Proven symptoms of Vitamin C deficiency are fatigue, lack of will, pale skin, frequent headaches and muscle pain. Lack of Vitamin C in the body can cause chronic fatigue and irritability. Other symptoms include increased susceptibility to bruising and infections, poor digestion, skin, and capillaries fragility. 
Fever reduces the level of Vitamin C, so you should increase the dose of it during the cold and flu season. Cigarettes lower the supply of vitamin C in the body, so smokers are at a greater risk of deficiency.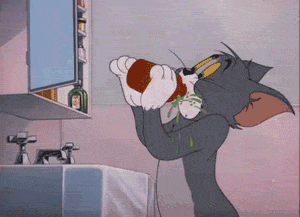 Lack of magnesium and other important electrolytes is frequently manifested by persistent muscle cramps. If you have trouble sleeping, that can be an alarm that your body lacks zinc, magnesium, and amino acids. Magnesium protects from calcium deposition in the kidneys.
Chronic fatigue and lack of energy can be a sign of iron deficiency. Iron is really important for elderly people because it supplies them with vital energy and promotes regular oxygen transport. If you suffer from iron deficiency, which can be disclosed with a simple blood test, you should take iron supplements. Iron supplements can be properly absorbed only if you take them along with vitamin C, folic acid, and vitamin B-12.
Lack of folic acid can cause fatigue, lack of concentration, pale lips and gums, tinnitus (or ringing in the ears) and tachycardia.
Did you enjoy the article? Like & share?